Comcast Business
12600 Westlinks Drive Fort Myers, FL 33913
---
Ocean Avenues Publishing Inc.
14841 Lake Olive Dr. Fort Myers, FL 33919
---
page
ADVISORIES AND UPDATES FOR FORT MYERS BEACH CONDITIONS From the NOAA Click here to view the full report. From the Florida Fish and Wildlife Conservation Commission (February 24, 2021)... Read More
---
deal
---
page
Background vector created by starline – www.freepik.com CONTENTS COVID Health Information COVID Business Resources COVID-19 Health Information From The Center For Disease Control Coronavirus Information from the Center... Read More
---
Fort Myers Beach Art Association and Gallery
3030 Shell Mound Blvd Fort Myers Beach, FL 33931
---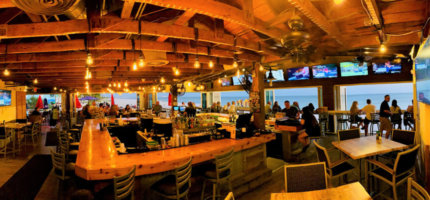 Shuckers at the Gulfshore & The Cottage Bar
1250 Estero Blvd. Fort Myers Beach, FL 33931
Unique historic waterfront dining on the waters of The Gulf Of Mexico since 1921, family owned since 1972. Open at 8 AM for breakfast, lunch, dinner, and late night menu, close at midnight. Open air...
[ Read More ]
---
Brown & Brown Of Southwest Florida, Inc.
6611 Orion Drive Fort Myers, FL 33912
---
Shuckers at the Gulfshore & The Cottage Bar
1250 Estero Blvd. Fort Myers Beach, FL 33931
---
Blog | Posted on October 30, 2018
Find Out Where You Can Eat On Fort Myers Beach During The Holidays Below is a list of restaurants that are open on Christmas Eve (CE), Christmas Day (CD),... Read More
---