Parking And Mooring On Fort Myers Beach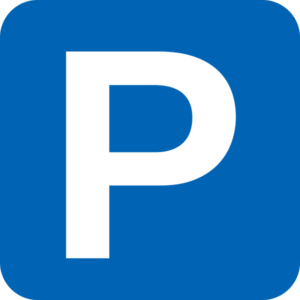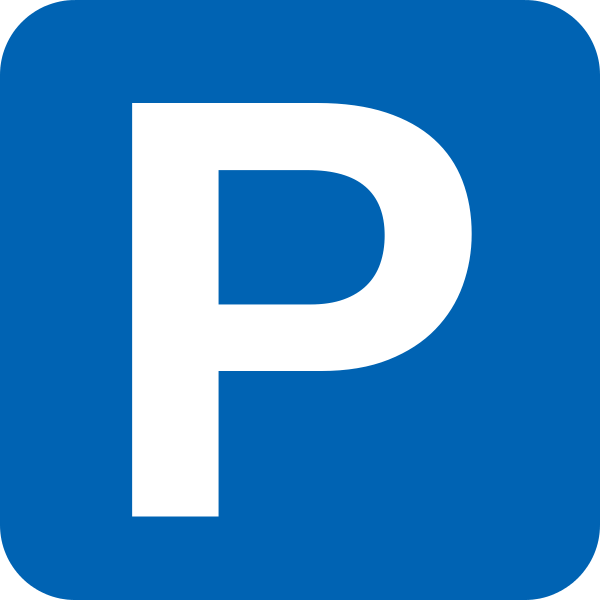 Fort Myers Beach Parking Options
There are a number of options for Fort Myers Beach parking! Here you'll find information on parking in Town, County and private lots. We also have listed here the handicapped parking policies for the Town and County lots. Please click here for information on obtaining a disabled parking placard in Florida.
See Live Traffic Updates On Google
Option 1: Private Lots
There are numerous privately owned lots for Fort Myers Beach parking. Most of them are on the north end of the island along Old San Carlos Blvd. and Crescent St. as well as the first stretch of Estero Blvd. heading south. These lots charge a daily rate that varies between $5 to $12 per day. Hours of operation vary depending on the lot.
Option 2: Town Owned Lots: Short and Long Term
Short term parking, or metered parking, is located on Old San Carlos Blvd., Estero Blvd., Center St., and Fifth St. These metered spaces have a two-hour time limit and cost $5 per hour.
Long Term parking is available on all beach access streets and in the lots under the Matanzas Pass Bridge. The cost is $5 per hour, and there is no time limit.
The Town has 349 paid public parking spaces  spread throughout the Downtown District and some of the 26 public beach accesses along Estero Boulevard.
To help the public know current status of the percentage of available spaces, a section has been added to the parking page on the Town's website
This section can also be accessed by texting the word PARKING to 239-FMBeach and clicking on OPEN PARKING SPACES TODAY.
Handicapped Policy For Town Lots
If you possess a valid handicapped parking placard or license, you may park at any Town-owned metered space as long as a handicapped space is unavailable to you. Parking in these instances is free, but a time limit of four hours will be enforced.
Payments for Town Lots
First make sure you are legally parked. Then read the instructions on the paystation or meter. Should you have any questions or problems, text "Hi" to the phone number 239-FMBeach (239-362-3224). Follow the prompts and text keywords that lead to information on where to find public beach accesses and how to pay to park. Alternatively, you may contact B.A.S.E. at (239) 463-5888 during business hours 9:00 A.M. -9:00 P.M. seven days a week. This number is also provided on each paystation and parking meter.
The Town of Fort Myers Beach has recently implemented 10 new pay stations at the following locations: Newton Park, Connecticut Street Beach Access, Palm Avenue Beach Access, Old San Carlos and under Matanzas Pass Bridge. These new pay-by-space pay stations allow visitors to park, take note of what parking space they are in, pay at the pay station and go directly to the beach without returning to display their ticket in their car.
You also can take advantage of the Town's Passport Parking App to pay for your Fort Myers Beach parking. The app is free to download on the App Store or Google Play or you can access at https://ppprk.com/park/. The app allows drivers to:
Monitor their parking sessions

Extend time remotely

View payment history

Receive email receipts
Avoid A Ticket!
Meters are monitored 9:00 am – 9:00 pm, seven days a week including all Holidays. Town personnel look for expired time limits, overtime parking, and parking violations (i.e. parking in the wrong direction).
Parking Passes For Beach Residents Or Business Owners
Residents and business owners on Estero Island can purchase a one year parking permit. Click the appropriate link for more information, including restrictions, and an application:
Option 3: County Owned Lots
Fort Myers Beach parking is available at Lynn Hall Park or Crescent Beach Park on either side of Times Square or at Bowditch Point on the north tip of the island. Cost is $2 per hour with no time limit. The hours of each park are as follow:
Lynn Hall – 7am-11pm daily
Crescent Beach – 7am to dusk daily
Bowditch Point – 7am to dusk daily
Lee County Annual Parking Passes
You can purchase an annual parking pass from Lee County for $60. It can be used in many Lee County Parks locations. However on Fort Myers Beach it can only be utilized at Bowditch Point Park. Click here for more information on the parking pass.
Handicapped Policy For County Lots
Vehicles displaying a disabled Veterans license plate or vehicles with mechanical modifications specifically for accommodation of a disabled driver or passenger when parked in a space designated for the disabled are not subject to parking fee. ALL OTHERS MUST PAY PARKING FEE.'
PARKING IN DOWNTOWN FORT MYERS
If you plan to visit the River District in downtown Fort Myers please click here for parking information.
Mooring in the Matanzas Harbor Municipal Mooring Field
The Town of Fort Myers Beach proudly operates and maintains the Matanzas Harbor Municipal Mooring Field. The field boasts 70 mooring balls available for public rental year-round, and accommodates vessels up to 48 feet in length. The mooring field is located east of the Sky Bridge between San Carlos and Estero Islands in Matanzas Pass. For recreational cruisers, the Fort Myers Beach Mooring Field is a wonderful destination. Coming ashore at the Town's dinghy dock puts boaters in walking distance to beaches, restaurants, shopping, nightlife, and public transportation. The use of amenities include a public dinghy dock, laundry room, restrooms, showers with changing areas, vending and ice machines. The Matanzas Harbor Mooring Field Office is located 450 Old San Carlos, Suite 109, Fort Myers Beach, FL 33931. Phone is (239) 224-4118. Hours are 8 A.M. to 1 P.M. daily.
VIEW THE MOORING FIELD ANCHORAGE GUIDE
Rental Fees
Mooring ball rental fees are $18.63/day, $106.60/week or $322.92/month which includes taxes. All renters MUST register with the mooring field office upon arrival. The rental fees include Pump-out service.
Public Dinghy Dock
The dinghy dock is available for public use to tie up dinghies 10' or less (no overnight tie-ups). There is no charge to use the dock, but users must apply for a dinghy permit. The dock is located beneath the Sky Bridge between Matanzas Inn Restaurant and the public fishing pier.
Parking Pass
Guests of the mooring field are eligible for a six month parking pass. Click here for more information and an application.
Rather Stay At A Marina?
Click here for information on Fort Myers Beach marinas.
All information is subject to change.
For more information please visit the Town of Fort Myers Beach and the links to the Lee County Park websites above. You can also call the Town at 239-765-0202.