Parking And Mooring On Fort Myers Beach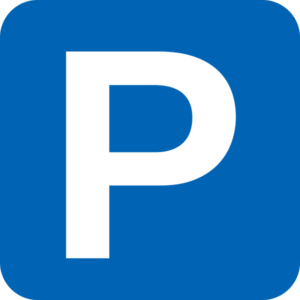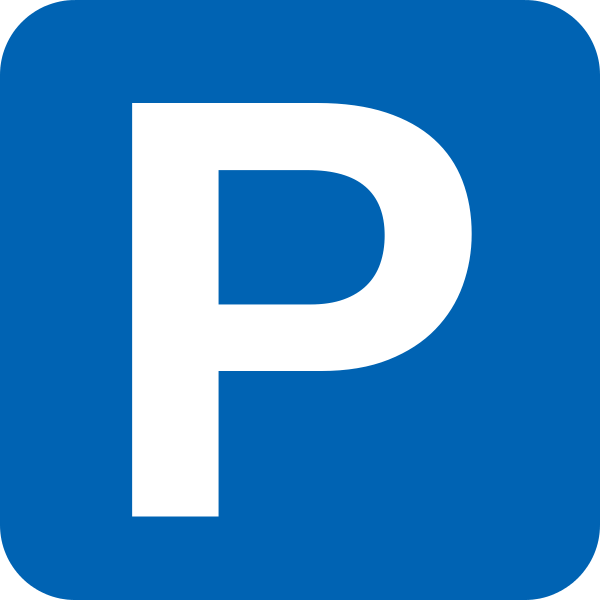 Fort Myers Beach Parking Options
There are a number of options for Fort Myers Beach parking! Here you'll find information on parking in Town, County and private lots. We also have listed here the handicapped parking policies for the Town and County lots. Please click here for information on obtaining a disabled parking placard in Florida.
See Live Traffic Updates On Google
Option 1: Private Lots
There are numerous privately owned lots for Fort Myers Beach parking. Most of them are on the north end of the island along Old San Carlos Blvd. and Crescent St. as well as the first stretch of Estero Blvd. heading south. These lots charge a daily rate that varies between $5 to $12 per day. Hours of operation vary depending on the lot.
Option 2: Town Owned Lots: Short and Long Term
Short term parking, or metered parking, is located on Old San Carlos Blvd., Estero Blvd., Center St., and Fifth St. These metered spaces have no time limit and cost $5 per hour.
Long Term parking is available on all beach access streets and in the lots under the Matanzas Pass Bridge. The cost is $5 per hour, and there is no time limit.
Handicapped Policy For Town Lots
If you possess a valid handicapped parking placard or license, you may park at any Town-owned metered space as long as a handicapped space is unavailable to you. Parking in these instances is free, but a time limit of four hours will be enforced.
Payments for Town Lots
The Town of Fort Myers Beach uses the PassPort Parking app powered by Passport. The Town collaborated with PassPort Parking for the mobile parking app for a simpler way for drivers to pay for their parking sessions. Drivers can also use the app to:
Monitor their parking session
Extend time remotely (except where there are time limits)
View payment history
Receive email receipts
The Passport Parking app can be used to pay for parking on the go without having to dig for coins or bills. Passport Parking is free to download through the App Store or Google Play. Users can also manage parking at ppprk.com.
Town parking zones are: 2390, 2391, 2392 and 2393. Please select zone and space number accordingly.
Avoid A Ticket!
Meters are monitored 9:00 am – 9:00 pm, seven days a week including all Holidays. Town personnel look for expired time limits, overtime parking, and parking violations (i.e. parking in the wrong direction).
10 Minute Grace Period
Did you know that if you get a parking ticket on Fort Myers Beach ten minutes or less after your meter expires, you can call a telephone number and have the ticket ripped up?
There's a history of your usage in the parking app. If you go over by a few minutes and get a ticket, be sure to save the history so you can show the town if you do call and nobody is there to answer. Here's the phone number you should keep handy if this happens to you. 239-463-5888.
Paying For A Ticket
Pay parking violations online HERE.
Note: There is a non-refundable transaction fee of $3.95. This fee is charged by the financial service provider. The Town does not receive any part of this fee nor is your credit card information stored in a Town database. The description on your credit card billing statement will be "remit-online." To avoid the convenience fee, you may call (239) 463-5888 to pay over the phone or by mail. Business hours are Monday through Friday 8:30 a.m. – 4:30 p.m.
To contest a violation or for payment information call (239) 463-5888. If you wish to contest a violation, you must do so within 10 business days. An administrative fee of $175.00 may be added to the fine by Special Magistrate. If you fail to pay the fine in the allotted time or fail to appear to contest the violation, the right to contest the violation will be deemed waived and the Town will have the right to issue an order up to the maximum civil penalty.
All parking tickets can be paid over the phone or in person at Town Hall. For further information or to pay by phone, please call (239) 463-5888.
Parking Passes For Beach Residents Or Business Owners
Parking Permits for Fort Myers Beach residents and businesses are available at the Town Hall temporary complex at 2545 Estero Boulevard.
Cost: Residential – $25; Business – $50 (tax included)Business Owner Parking Permit
Option 3: County Owned Lots
Fort Myers Beach parking is available at Lynn Hall Park on the side of Times Square or at Bowditch Point on the north tip of the island. There is no charge for parking until further notice. The hours of each park are as follow:
Lynn Hall – dawn to dusk
Bowditch Point – dawn to dusk
Handicapped Policy For County Lots
Vehicles displaying a disabled Veterans license plate or vehicles with mechanical modifications specifically for accommodation of a disabled driver or passenger when parked in a space designated for the disabled are not subject to parking fee.
PARKING IN DOWNTOWN FORT MYERS
If you plan to visit the River District in downtown Fort Myers please click here for parking information.
Mooring in the Matanzas Harbor Municipal Mooring Field
There are currently 19 mooring systems available for wet storage which can accommodate vessels up to 85 feet in length.
To execute a wet storage mooring lease with the Town, your vessel must meet all Coast Guard requirements, have current registration, have a type 1, 2, or 3 marine sanitation device, have a current insurance policy with a minimum of $100,000 liability coverage, must be seaworthy and able to maintain seaworthiness, and follow all other requirements set forth by the Town's Harbor Management Plan.  Please take this time to read over the Harbor Management Plan and lease agreement to stay aware of all criteria set forth by the Town.
Rental Fees
$25 per day.
Contact Information
Channel: VHF 16
Harbor Office Phone: 239-224-4118
Harbor Master Cell Phone: 239-225-2096
Rather Stay At A Marina?
Click here for information on Fort Myers Beach marinas.