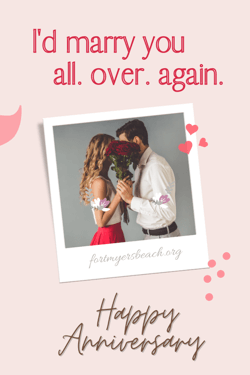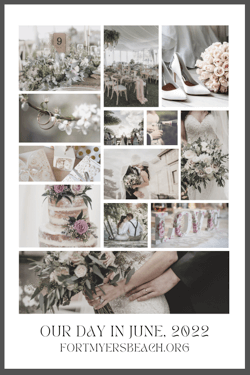 Weddings
Get Married On Fort Myers Beach!
Fort Myers Beach at sunset is the perfect backdrop for your beachfront wedding. Many of our resorts and accommodations specialize in weddings on the beach. They will make your special day complete and arrange all the lodging and activities needed to bring your families together. Capture amazing sunsets while listening to the soft soothing sounds of the ocean waves as you say "I do." Fort Myers Beach is the perfect place to make your dream wedding come true.
Start Planning!
Use the categories below to start planning. We have information on hotels and resorts that host weddings. You can also find information on music, tent rentals and other services.

Permits For A Beach Wedding
You do not need a permit for a beach wedding at Lee County Parks. This includes Bowditch Point Park, Lynn Hall Memorial Park and Crescent Beach Park. However fires of any kind as well as throwing rice/petals is not allowed. For more information visit the Resources and FAQ page on the Lee County website. Scroll down and click on where it says 'Beaches FAQ'.
If you are interested to get married at Lover's Key State Park please call 239-463-4588
For information on permits for all other locations on Fort Myers Beach please contact the Town at 239-765-0202.
Getting A Marriage License
Couples interesting in getting married may apply for their marriage license in the Lee County Clerk's Recording Office at 1700 Monroe St. Fort Myers. The license is valid in any Florida County for 60 days. You can apply for a license or have the marriage ceremony performed in the office anytime Monday through Friday between 8:00 a.m. and 4:30 p.m.
Click here for more information or call 239-533-5007