Hurricane Preparedness Resources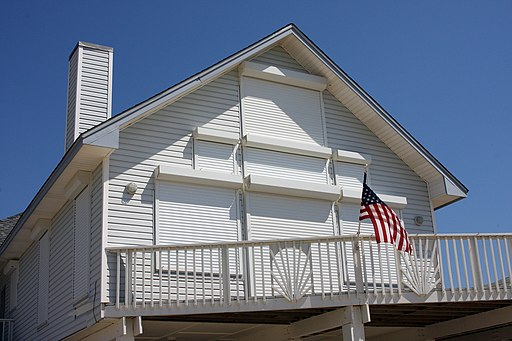 Hurricane Season Is Here Again
Town of Fort Myers Beach Resources
Latest Updates
FREE sand bags at Town Hall complex all day Tuesday August 29
FROM 8 A.M. TO 7 P.M.
To assist residents and property owners on Fort Myers Beach in their preparations for a possible impact from Tropical Storm/Hurrricane IDALIA, the Town is providing a limited number of FREE sand bags.
The bags will be available from the Town's Beach and Street Enforcement (BASE) Team in the modular trailer marked Administrative Offices on the Town Hall Complex, 2545 Estero Boulevard. The BASE office is the corner office on the left when you enter the trailer.
Each household or property will be given 10 sand bags to fill on their own, while supplies last. The sand pile is behind the former Town Hall property at 2525 Estero Boulevard. Sand bags can be filled until 7 p.m. tonight and 8 a.m. to 7 p.m. on Tuesday, August 29, 2023.
Please bring your own shovel!
Prepare an emergency plan and make sure everyone in your family is briefed.
If you are living in an RV or have a mobile food truck, the Town is requesting that you move the trailer off island as a precaution. Please do not plan to ride out this storm in a trailer.
Stock non-perishable food and water for your family and your pets that will sustain everyone for at least a week in case power and water utilities are down.
Secure any loose items in your yard or around the outside of your house, including garbage cans, lawn furniture and decorations, to make sure they don't become flying objects.
Move furniture and belongings from your first floor to your second floor to protect in the event of flooding.
Fill your vehicles with gas.
Have cash in case credit and debit card machines go down.
Charge all electronic devices including cell phones, and keep them charged.
We will have a public information board off-island, in the parking lot of Wal-Mart on Summerlin, with current messages. Staff will be there to answer questions.
Mooring Field is open for safe harborage for boaters who need to ride out the storm on their vessels. See the attached information about that service.
Matanzas Pass Mooring Field is OPEN to vessels in transit seeking safe harbor and refuge.
Vessels are permitted to be secured in the Matanzas Pass Mooring Field under the direction of the HARBORMASTER. No rental fees will be charged for the duration of the storm. Registration with the HARBORMASTER is required. If conditions at the time of arrival preclude going ashore by dinghy to register, vessel operators must contact the HARBORMASTER by radio or cell radio, cell phone, or other means of communication such as DOCKWA to provide registration information.
MATANZAS PASS MOORING FIELD INFORMATION
Channel: VHF 16
Harbor Office Phone: 239-224-4118
Harbor Master Cell Phone: 239-225-2096
Town Hall Phone: 239-765-0202
DOCKWA Registration Website: https://dockwa.com
Mooring Field Information: https://fmbgov.com/
Contact Town Maritime Staff if there is anything we can do to help you during this time. Please message us through DOCKWA. This notice letter should in no way be construed as a recommendation that the Matanzas Pass Mooring Field is the safest place to be in a storm. Implement your hurricane action plan NOW. Check the
National Hurricane Center often for updates: https://www.nhc.noaa.gov/
Hurricane Re-Entry Passes For Businesses And Residents Of Fort Myers Beach
Anyone who lives in the Town, owns property in the Town, or owns or manages a business in the Town is eligible to receive two hurricane re-entry passes. Everyone who is eligible must secure new passes. Prior year passes will not be honored.
To receive passes, visit the temporary Town Hall complex at 2545 Estero Boulevard, Fort Myers Beach, Monday through Friday, 8:30 a.m. to 4:30 p.m. One form of identification that confirms status as a resident, property owner, or business owner needs to be produced before a pass can be issued. Identification can include driver's
license (if it shows a beach address), utility bill, deed, rental agreement or mortgage statement, or tax records. If you are out of Town, email [email protected] with pictures or files of the document that shows eligibility.
Please include the address that the Town should use to mail passes.
Six ways to receive up to the minute information during hurricanes and other emergencies
Sign up NOW to receive alerts from the Lee County Emergency Operations Center
Sign up NOW for alerts from the Town of Fort Myers Beach Code Red system. Download the CODE RED Mobile Alert App here.
Sign up NOW to receive text and/or email alerts as they are posted on the Town of Fort Myers Beach website homepage
Monitor local media and their social media outlets
Monitor the social media outlets of Lee County and the Fort Myers Beach Fire District
Lee County
Sign up NOW to receive alerts from the Lee County Emergency Operations Center.
Hurricane Preparedness Guide & Videos
Simple tips from Lee County Solid Waste to minimize the risk of damage from high winds and flying debris during storms.
SAFE HAVENS
Two "safe havens" will open Monday, August 28 at 7 p.m.. These are not shelters. They are a safe place for anyone who does not feel secure in their housing situation.
If you are living in an Ian-damaged home or a trailer or a motorhome, you have a place you can go to.
Safe Haven sites:
Transportation to one of these sites for those without a vehicle is available. Lee County Transit – LeeTran – is running free routes to the Safe Havens from 7 p.m. to 10 p.m. tonight, Monday, August 28. United Way's 211 line is also available to provide assistance.
All LeeTran bus fares are temporarily waived until further notice beginning at 5 p.m. Monday, August 28. Those with special transportation needs should call 211 for additional assistance.
The Governor also announced that tolls would be waived beginning at 4:00AM on Tuesday, August 29, 2023, along Florida's west coast in preparation for Tropical Storm Idalia. By suspending tolls in the impacted area, Floridians and visitors will be better able to quickly and safely evacuate when directed by local officials.
Important Contact Numbers
Emergency Medical Services – 911
Lee County Storm Hotline – 211
Lee County Emergency Management – (239) 533-0622
Other Resources
City of Bonita Springs Hurricane Resource Guide
FEMA: Hurricane Planning and Response
Florida 511: For the latest on traffic conditions
Fort Myers Beach Fire District emergency preparedness guide 
Florida Disaster – Know Your Evacuation Zone
Official website of the Department of Homeland Security
You can find resources and information here on creating a personalized emergency plan
Hurricane Season Travel FAQ From Visit Florida
For visitors traveling in or with plans to travel to Florida during hurricane season.
---
For Businesses
SBA Hurricane Preparedness Checklist