Lee County Sheriff Community Outreach Center
Keeping Fort Myers Beach Safer!
The Lee County Sheriff's Office Community Outreach Center is located at:
1133 Estero Blvd. Fort Myers Beach
Hours of operation are 9am-5pm Monday thru Sunday. The outreach center will be staffed with either a Community Outreach Coordinator, Deputy or volunteer to answer any questions citizens and visitors might have. You can also call 239-292-2443.
Recognizing Deputies That Go Above And Beyond
Every month the FMB Chamber will be honoring a 'Deputy of the Month'. These deputies will receive free admission and recognition at our monthly luncheons. They are also recognized in our weekly e-blast to our members and on our social media channels. Below is a list of deputies of the month.
September 2020: Deputies James Campbell and Joshua Halstead. Learn more.
---
October 2020: Deputy First Class Cecil Fitch Jr.
Learn more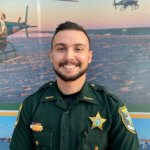 ---
November 2020: Detective Ryan Justham
Learn more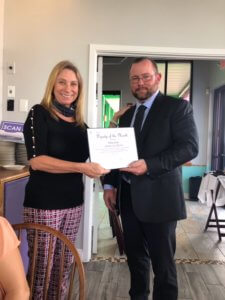 ---
December 2020: Sergeant James Bates
Learn More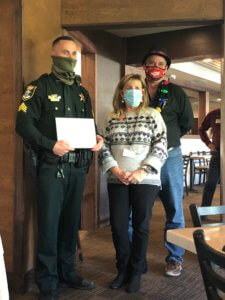 ---
February 2021: Deputy Christina Minto, and Deputy Derek Matera