Business Services
Looking for a service? Our local community members are ready to provide you with any help you may need.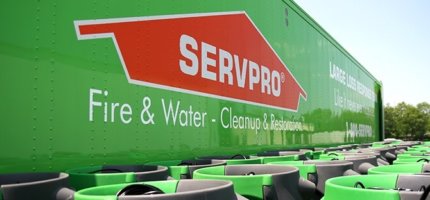 ServPro of Sanibel, Captiva Island/Fort Myers Beach
4328 Corporate Square Unit B Naples, FL 34104
No one wants disaster to strike, but if it does, Servpro is there to help 24/7. Water damage, fire damage, mold issues, we do it all! We also offer an array of non-emergency cleaning services such...
[ Read More ]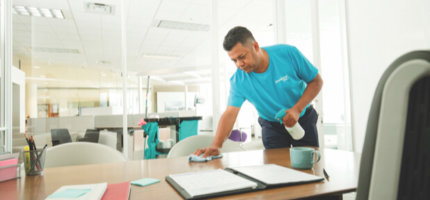 ServiceMaster Clean SWFL
5363 Bayshore Ave. Cape Coral, FL 33904
We provide top of the line disinfection and cleaning services for your business. Let us keep your business sparkling and your clients and employees safe.
Better Business Bureau Serving West Florida
2655 McCormick Drive Clearwater, FL 33759
Wicked & Whimsical Photography LLC
Fort Myers Beach, FL 33931
Henderson Franklin Starnes & Holt PA
1715 Monroe Street Fort Myers, FL 33902
Ryan Hammond Inc. Contracting & Painting
6400 Topaz Court Fort Myers, FL 33966
R & W Gibson Promotional Products
9826 Gladiolus Bulb Loop Fort Myers, FL 33908
Fred's Award World, Inc.
3512 Palm Beach Blvd. Fort Myers, FL 33916
Interim Healthcare of Charlotte & Lee County
3390 Tamiami Trail Suite 203 Port Charlotte, FL 33952
ServPro of Central Fort Myers
1685 Target Court #22 Fort Myers, FL 33905
Lens and Hat
1217 Cape Coral Pkwy E PMB #87 Cape Coral, FL 33404
SpotOn
Call For Appointment Fort Myers, FL 33967
S2R Studios
Spalding's FloodZone Restoration
P.O. Box 2808 Fort Myers Beach, FL 33932
Commex Painting & Waterproofing
11131 Riggs Road Naples, FL 34114
BAK Bookkeeping & Marketing
Fort Myers Beach, FL 33931
Bella Signs and Designs
5651 Halifax Ave. # 8 Fort Myers, FL 33912
Analogy Consulting, LLC.
WE COME TO YOU! Fort Myers Beach, FL 33931
Jessica Hernstadt, PA
20 Avenida Carita Fort Myers Beach, FL 33931
Biosweep Suncoast
5750 Painted Leaf Lane Naples, FL 34116
Pack n' Ship
7225 Estero Blvd. Fort Myers Beach, FL 33931
Florida Power & Light Co
1813 Lee St. Fort Myers, FL 33901
Peopleready
9961 Commerce Dr Suite 110 Fort Myers, FL 33912
Presstige Printing
10940 Harmony Park Drive Bonita Springs, FL 34135
ZenBusiness
5900 Balcones Dr. Suite 5000 Austin, TX 78731
Crown Trophy of Cape Coral
1333 Lafayette Street Cape Coral, FL 33904
Allan Development & Construction Services
10950 Old South Way #106 Fort Myers, FL 33908
Print Shop Ink
19041 San Carlos Blvd #3 Fort Myers Beach, FL 33931
Quality Guest Linen Service
16520 S. Tamiami Trail Suite 182 Fort Myers , FL 33908
Zerorez SWFL
5701 Country Lakes Dr. Unit 8 Fort Myers, FL 33905
Florida Painters of Lee County
240 Rose Street North Fort Myers, FL 33903
The Original Shutter Guy, Inc.
3900 Mannix Drive Unit 107 Naples, FL 34114
Group Management Services
9001 Daniels Parkway Suite 203 Fort Myers, FL 33912
24/7 JMCP Notarial Services
All-Phase Electric
2340 Bruner Lane Suite 100 Fort Myers, FL 33912
Sunbelt Rentals
12770 Metro Parkway Fort Myers, FL 33966
WearTheFund
93 Mildred Drive Suite B Fort Myers, FL 33901
Sure Step Non-Slip
Call for appointment Fort Myers Beach, FL 33931
Lurie, LLP
10181 Six Mile Cypress Parkway Suite A Fort Myers, FL 33966
Barefoot Consulting LLC
Safe-T-Storage
17501 Pine Ridge Rd. Fort Myers Beach, FL 33931
J. Gucciardo Consulting LLC
2090 W 1st St. Apartment 1505 Fort Myers, FL 33901
Island IT Pros
Fort Myers Beach, FL 33931
Advanced Disposal
17101 Pine Ridge Rd SW Fort Myers Beach, FL 33931
APM Asset Management
280 Nature View Court Fort Myers Beach, FL 33931
ServiceMaster by Wright
6451 Arc Way Fort Myers, FL 33966
LCM Engineering, PLLC
5294 Summerlin Commons Way #1202 Fort Myers, FL 33907
SCORE (Southwest Florida)
3650 Colonial Blvd. Suite 231 Fort Myers, FL 33966
Spalding Carpet Cleaners
P.O. Box 2659 Fort Myers Beach, FL 33931
Marco Office Supply
220 Industrial Blvd Naples, FL 34145
Accent Business Products
6411 Arc Way Fort Myers, FL 33966
Pure Property Solutions
97 Darst Road Dayton, OH 45440
United Restoration
2307 Bruner Lane #3 Fort Myers, FL 33912
Signs by Crannie
2180 Andrea Lane #6 Fort Myers , FL 33912
Comcast Business
12600 Westlinks Drive Fort Myers, FL 33913