Timeshares & Vacation Clubs
Own a part of Fort Myers Beach with your very own timeshare or join a vacation club at one of our resorts! Guarantee yourself a Fort Myers Beach getaway every year! If you love the area, this is a great opportunity if you plan on coming back multiple times!
Sell My Time Share Now LLC.
Estero Blvd, Fort Myers Beach, FL 99391
Fort Myers Beach timeshares are found at luxury, beachfront resorts boasting gorgeous accommodations and fantastic on-site amenities. Shop SellMyTimeshareNow.com for an impressive selection of Fort...
[ Read More ]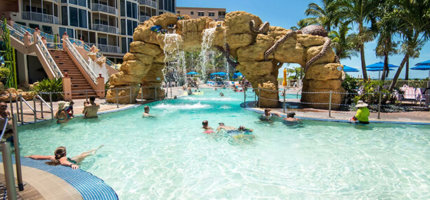 Pink Shell Vacation Club
275 Estero Blvd. Fort Myers Beach, FL 33931
Pink Shell Beach Resort & Marina has designed a brand-new vacation club providing a more cost-effective way for you to plan trips to our Fort Myers beach resort any time of year. Our...
[ Read More ]
RAL Resort Property Mgmt Inc.
17810 San Carlos Blvd Fort Myers Beach, FL 33931
Kahlua Beach Club
4950 Estero Blvd. Fort Myers Beach, FL 33931
Lahaina Inn Resort
5580 Estero Blvd. Fort Myers Beach, FL 33931
Bel Air Beach Club
780 Estero Blvd. Fort Myers Beach, FL 33931