Pet Friendly
Bring your furry friend along the next time you head out and about in Fort Myers Beach. We understand pets are part of the family, so enjoy bringing them to these pet-friendly establishments. For more information on dog regulations on the beach and in the greater Fort Myers Beach area visit our blog.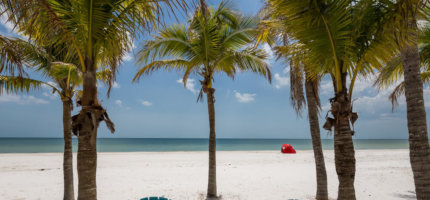 Sun Palace Vacations
1750 Estero Blvd. Fort Myers Beach, FL 33931
Let us help you find your perfect vacation palace from our large selection of homes on Fort Myers Beach. Our homes have 1 to as many as 6 bedrooms to accommodate any sized group. Most of our homes...
[ Read More ]
Kathy Nesbit Vacations, Inc.
7205 Estero Blvd. Fort Myers Beach, FL 33931
Hampton Inn & Suites
11281 Summerlin Square Blvd Fort Myers Beach, FL 33931
Sea Gypsy Vacation Rentals
1698 Estero Blvd. Fort Myers Beach, FL 33931
Best Western Plus Beach Resort
684 Estero Blvd. Fort Myers Beach, FL 33931
Lighthouse Island Resort
1051 Fifth Avenue Fort Myers Beach, FL 33931
Southern Serenity Beach Vacation Rental, LLC
285 Ohio Ave. Fort Myers Beach, FL 33931
ParrotEyes Vacation Rental
820 3rd Street Fort Myers Beach, FL 33931
Siesta Bay RV Resort
19333 Summerlin Rd. Fort Myers, FL 33908
Todd & Mary's Beach House
Fort Myers Beach, FL 33931
Matanzas Inn Bayside Resort & Marina
414 Crescent St. Fort Myers Beach, FL 33931
Myerside Resort and Cottages
145 School St. Fort Myers Beach, FL 33931
San Carlos RV Park
18701 San Carlos Blvd. Fort Myers Beach, FL 33931
Seahorse Beach House
50 Gulf Beach Road Fort Myers Beach, FL 33931
Holiday Inn Express & Suites
11171 Summerlin Square Drive Fort Myers Beach, FL 33931
TriPower Vacation Rentals
2085 Estero Boulevard Fort Myers Beach, FL 33931
Royal Shell
7290 College Parkway Suite 300 Fort Myers, FL 33907
The Neptune Resort
2310 Estero Blvd. Fort Myers Beach, FL 33931
Gulfview Manor Resort
6530 Estero Blvd. Fort Myers Beach, FL 33931
Coastal Vacation Properties
1321 Santos Road Fort Myers Beach, FL 33931