Salty Sam's Pirate Cruise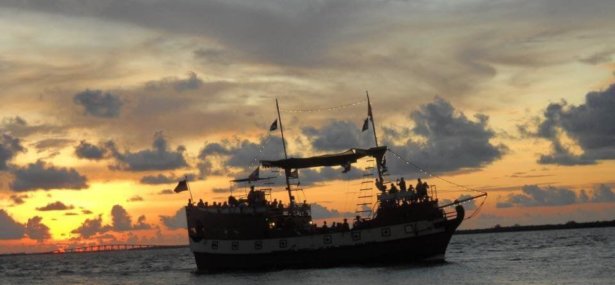 2500 Main Street Fort Myers Beach, FL 33931
About Us
The Salty Sam's Pirate Cruise aboard the Pieces of Eight is a 90 minute swashbuckling pirate show aboard a 65ft replica Spanish galleon. Buccaneers young and old will experience a real-life pirate voyage back through the Golden Age of Piracy and have a jolly roger of a good time on this? Fun for all ages? Interactive attraction.
Let our friendly and sometimes downright scurvy crew of costumed pirates entertain you while enjoying a sail around the intracoastal islands and pristine beaches of Southwest Florida.
Adult only cruise every Friday night at 7pm.