Hardware, Garden & Office
Remodeling and home improvement projects just got a bit easier. Whether looking for new appliances or even just need a spare key made for your home, you can find it at the hardware and service shops in Fort Myers Beach.
And if you need office supplies a chamber member is here to help.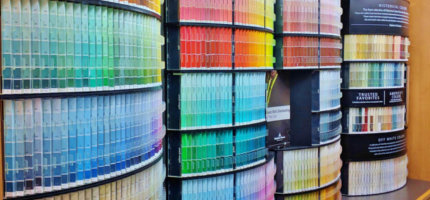 Gavins Ace Hardware, Inc.
16025 San Carlos Blvd. Fort Myers, FL 33908
We're your local Ace Hardware, the areas largest and most complete home center. Whether it's painting supplies, tools, fishing gear, lawn care or anything else, our helpful staff will help you find...
[ Read More ]
Sunbelt Rentals
12770 Metro Parkway Fort Myers, FL 33966
Beach Pottery, Etc.
17980 San Carlos Blvd Fort Myers Beach, FL 33931
The Sherwin Williams Company
5226 Bank Street Fort Myers, FL 33907
Anacara Company
Wholesale only Fort Myers Beach, FL 33931
Staples
7191 Cypress Lake Drive Fort Myers, FL 33907
Santini Marina Plaza
7205 Estero Blvd. Fort Myers Beach, FL 33931
Pottery Express LC.
25370 Zemel Road Punta Gorda, FL 33955
The Goodz Inc.
1741 Estero Blvd. Fort Myers Beach, FL 33931
Marco Office Supply
220 Industrial Blvd Naples, FL 34145