Furniture & Home Decor
Whether you're looking to redecorate or add to your current setup, the furniture shops and thrift stores in the area will help you find the piece or pieces that are right for you.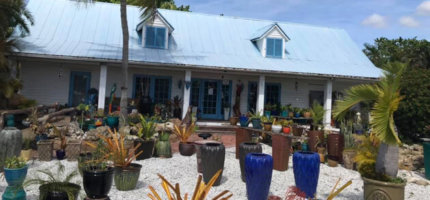 Beach Pottery, Etc.
17980 San Carlos Blvd Fort Myers Beach, FL 33931
Nestled on the side of San Carlos Blvd. we've got everything you need to enhance the beauty of your home both inside and out. Don't miss the huge area out back with thousands of pieces, or our...
[ Read More ]
Staples
7191 Cypress Lake Drive Fort Myers, FL 33907
Design Right by CCK
17640 South Tamiami Trail Suite 303 Fort Myers, FL 33908
Sherwin-Williams
5226 Bank Street Fort Myers, FL 33907
Scan Design Furniture
13411 Metro Parkway Fort Myers, FL 33966
Pottery Express LC.
25370 Zemel Road Punta Gorda, FL 33955
Anacara Company
Wholesale only Fort Myers Beach, FL 33931
Parkside Cabinets LLC
2331 Bruner Lane Suite 2 Fort Myers, FL 33912
Marco Office Supply
220 Industrial Blvd Naples, FL 34145
Walmart #4063
17105 San Carlos Blvd. Fort Myers Beach, FL 33931
Clive Daniel Home
14560 Global Parkway Fort Myers, FL 33913