Weddings, Events & Party Rentals
Fort Myers Beach at sunset is the perfect backdrop for your beachfront wedding. Many of our resorts and accommodations specialize in weddings on the beach. They will make your special day complete and arrange all the lodging and activities needed to bring your families together. Capture amazing sunsets while listening to the soft soothing sounds of the ocean waves as you say "I do." Fort Myers Beach is the perfect place to make your dream wedding come true.
Below you will find links that will help you to plan and host your wedding or other event on Fort Myers Beach. They will make it a day that you and your guests will never forget!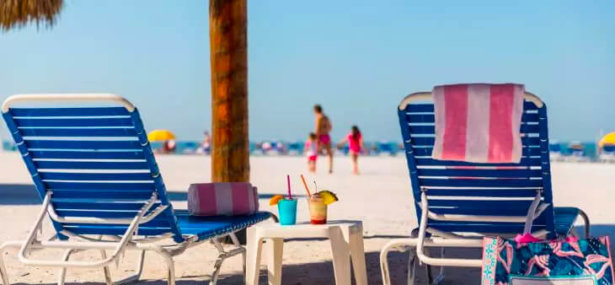 Pink Shell Beach Resort and Marina
Get a beach view room, guaranteed! Plus, every reservation includes breakfast for two each day, two drinks, two bottles of Voss water, Pink Shell beach bag, and daily beach lo...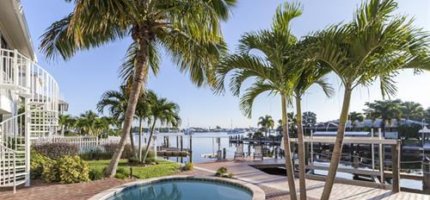 Sun Palace Vacations
1750 Estero Blvd. Fort Myers Beach, FL 33931
We offer the finest selection of vacation homes and cottages on Fort Myers Beach from 1 to 6 Bedrooms. Groups of homes are available with pools to accommodate Special Events and Family Reunions. Most...
[ Read More ]
Majestic Transportation
15501-5 Old McGregor Blvd. Fort Myers, FL 33908
GullWing Beach Resort
6620 Estero Blvd. Fort Myers Beach, FL 33931
Extraordinary Eventz
PO BOX 413 MATLACHA, FL 33993
PierSide Grill and Famous Blowfish Bar
1000 Estero Blvd. Fort Myers Beach, FL 33931
All Water Excursions
5001 Coconut Point Road Bonita Springs, FL 34134
Suncoast Portable Sanitation Inc.
1661 Benchmark Ave. Fort Myers, FL 33905
Caloosa Tent & Rental
10879 Metro Pkwy. Fort Myers, FL 33966
Rib City Grill
11561 Majestic Blvd Fort Myers, FL 33908
Exclusive Affair Party Rentals
2206 Andrea Lane Unit C. Fort Myers, FL 33912
Myerside Resort
145 School St. Fort Myers Beach, FL 33931
Kona Ice of South Central Ft. Myers
DiamondHead Beach Resort
2000 Estero Blvd. Fort Myers Beach, FL 33931
Pointe Estero Beach Resort
6640 Estero Blvd. Fort Myers Beach, FL 33931
Lani Kai Island Resort
1400 Estero Blvd. Fort Myers Beach, FL 33931
Silver Sands Villas
1207 Estero Blvd. Fort Myers Beach, FL 33931
Nervous Nellie's Crazy Waterfront Eatery
1131 First Street Fort Myers Beach, FL 33931