Seniors, Special Needs & Disability
Whether in need of special care for a family member or a loved one, you'll find many assisted living facilities on Fort Myers Beach with options to suit most needs. From retirement facilities to community homes, check out the various options below.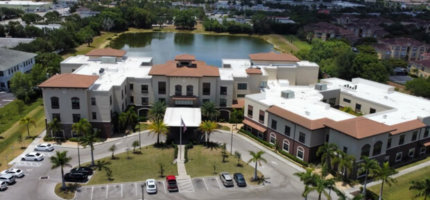 Seaside at Fort Myers
15800 Beachwalk Blvd. Fort Myers, FL 33908
Seaside at Fort Myers is positioned in beautiful Fort Myers, FL. Nestled in an area best known for sandy beaches, delicious seafood and shopping, residents will find the perfect combination of...
[ Read More ]
Pacifica Senior Living Fort Myers
9461 Health Park Circle Fort Myers, FL 33908
Hope Healthcare
9470 HealthPark Circle Fort Myers, FL 33908
Interim Healthcare of Charlotte & Lee County
3390 Tamiami Trail Suite 203 Port Charlotte, FL 33952
Shell Point Retirement Community
15101 Shell Point Blvd. Fort Myers., FL 33908
Sure Step Non-Slip
Call for appointment Fort Myers Beach, FL 33931