Seniors, Special Needs & Disability
Whether in need of special care for a family member or a loved one, you'll find many assisted living facilities on Fort Myers Beach with options to suit most needs. From retirement facilities to community homes, check out the various options below.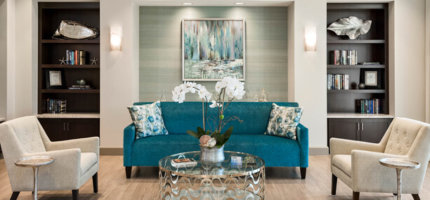 Thrive at Beachwalk
15800 Beachwalk Blvd. Fort Myers, FL 33908
Located near the Gulf, with a vast ocean of difference from traditional senior living communities, Thrive at Beachwalk is built on the foundation that Elders deserve to do their best living right...
[ Read More ]
Pacifica Senior Living, Fort Myers Memory Care
9461 Health Park Circle Fort Myers, FL 33908
Shell Point Retirement Community
15101 Shell Point Blvd. Fort Myers., FL 33908
Distinctive Beach Rentals
2801 Estero Blvd. Unit F Fort Myers Beach, FL 33931
Barrington Terrace Assisted Living
9731 Commerce Center Court Ft Myers, FL 33908