Seniors, Special Needs & Disability
Whether in need of special care for a family member or a loved one, you'll find many assisted living options on Fort Myers Beach and nearby. From health care to in-home assistance to assisted living/retirement/memory care facilities, check out the various options below.
Beach Wheelchairs
You can rent Beach Wheelchairs from our member Shaded LLC. Call (239) 245-4351 to reserve.
Beach Wheelchairs are also available for loan from the Town of Fort Myers Beach. The chairs are FREE though a returnable deposit (credit card) will be necessary and an agreement will need to be completed. They can be used between the hours of 9 a.m. and 5 p.m.
To reserve, please call the Beach and Street Enforcement (BASE) Team at 239-463-5888 at least an hour in advance.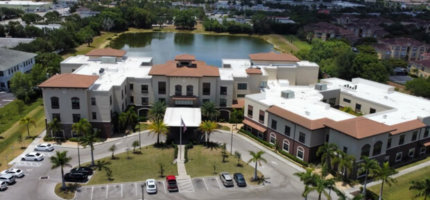 Seaside at Fort Myers
15800 Beachwalk Blvd. Fort Myers, FL 33908
Seaside at Fort Myers is positioned in beautiful Fort Myers, FL. Nestled in an area best known for sandy beaches, delicious seafood and shopping, residents will find the perfect combination of...
[ Read More ]
Shell Point Retirement Community
15101 Shell Point Blvd. Fort Myers., FL 33908
Amavida Resort Retirement Community
7820 Fanning Court Fort Myers, FL 33907
Sure Step Non-Slip
Call for appointment Fort Myers Beach, FL 33931
IslandFit Physical Therapy
7205 Estero Blvd. Fort Myers Beach, FL 33931
Hope Healthcare
9470 HealthPark Circle Fort Myers, FL 33908
Interim Healthcare of Charlotte & Lee County
3390 Tamiami Trail Suite 203 Port Charlotte, FL 33952
The Beach Health Center
6051 Estero Blvd Fort Myers Beach, FL 33931
Pacifica Senior Living Fort Myers
9461 Health Park Circle Fort Myers, FL 33908
ThinkABILITY LLC
Call for appointment - Technology Training/Tutor Serving all of Southwest Florida Cape Coral, FL 33931
Shaded Rentals
Serving Fort Myers Beach Fort Myers Beach, FL 33931