Scooter & Bike Rental
Experience Fort Myers Beach from a bicycle, or scooter and feel the breeze as you coast along enjoying the view. The possibilities are endless!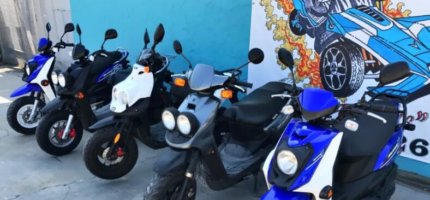 Play'n Hooky Rentals
18500 San Carlos Blvd. Fort Myers Beach, FL 33931
Polaris Slingshot Rentals give a thrill ride like no other! Explore your vacation hot spots in a unique style! Motor scooter rentals are also available! Play'N Hooky Rentals is conveniently...
[ Read More ]
Fun-N-Sun Beach & Bike Rentals
9100 Lady Bug Court Fort Myers, Fl 33919