Fishing
Whether you're a fan of catch-and-release or you're looking to reel in your lunch, there are affordable and family-friendly fishing trips available for the whole day or by the hour.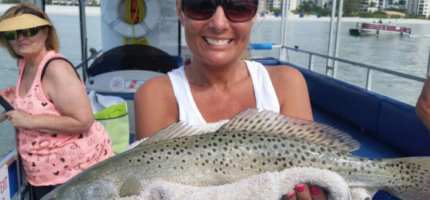 Pontoon Boat Tours
18850 San Carlos Blvd Fort Myers Beach, FL 33931
Pontoon Boat Tours LLC is owned and operated by Mike & Michele McQuinn. We are long time Floridians and began our business in October of 2016 to share our Love of the water. We have enjoyed Ft...
[ Read More ]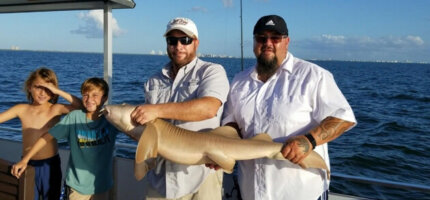 Just Livin the Dream Charters
18501 Mullock Creek Ln. Fort Myers, FL 33908
This is a family-friendly company that prides itself in many repeat customers. The Captains works hard to provide an excellent service to all their guests. Just Livin The Dream Charters offers...
[ Read More ]
Capt Tony's Fishing Adventures
18400 San Carlos Blvd. Ft Myers Beach, FL 33931
Patriot Marine USA
Call To Book Fort Myers, FL 33908
All Water Excursions
5001 Coconut Point Road Bonita Springs, FL 34134
Captain Experiences
Call or visit online. Fort Myers Beach, FL 33931
Captain Noah's Fishing Charters
14341 Port Comfort Road Fort Myers, FL 33908
Island Runner Tours
4765 Estero Blvd. Fort Myers Beach, FL 33931
Adventures in Paradise Fort Myers Beach
645 Old San Carlos Blvd. Fort Myers Beach, FL 33931
Tarpon Bay Explorers
900 Tarpon Bay Road Sanibel Island, FL 33957
Adventures In Paradise Sanibel
14341 Port Comfort Rd. Fort Myers, FL 33908
LoggerHead Fish-Tale Marina
7225 Estero Blvd. Fort Myers Beach, FL 33931