Boat & Sailboat Rentals
Enjoy a leisure trip out on the water with your own private boat or sailboat rental. Whether you're interested in a cycleboat, kayak, charter boat, or anything else, find the rental you need below!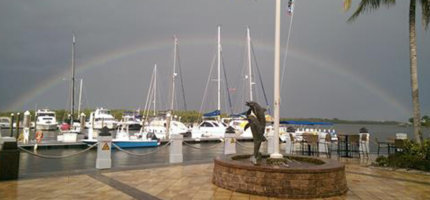 Snook Bight Marina
4765 Estero Blvd. Fort Myers Beach, FL 33931
Whether you need to store your boat or rent a boat Snook Bight Marina is your go-to marina on Fort Myers Beach. We're right next door to a Publix supermarket and have a host of amenities including...
[ Read More ]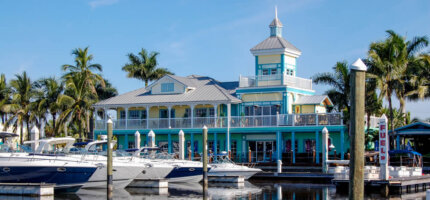 Salty Sam's Marina
2500 Main St. Fort Myers Beach, FL 33931
We provide wet and dry slips and perform all types of repairs and service. Kayak and boat rentals are also available for a day of adventure on the water.
Bay Water Exclusive Boat Club and Rentals
5124 Bonita Beach Road Bonita Springs, FL 34134
Adventure Water Sports
1160 Estero Blvd. Fort Myers Beach, FL 33931
Lagerhead Cycleboats
2500 Main Street Fort Myers Beach, FL 33931
Moss Marina
450 Harbor Court Fort Myers Beach, FL 33931
Southern Marinas Fish Tale
7225 Estero Blvd. Fort Myers Beach, FL 33931
Tip Top Isles Waterfront Resort & Marina
17863 San Carlos Blvd. Fort Myers Beach, FL 33931
Freedom Boat Club
2500 Main St. Fort Myers Beach, FL 33931