Boat & Sailboat Rentals
Enjoy a leisure trip out on the water with your own private boat or sailboat rental. Whether you're interested in a cycleboat, kayak, charter boat, or anything else, find the rental you need below!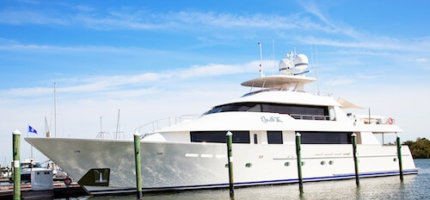 Salty Sam's Marina
2500 Main St. Fort Myers Beach, FL 33931
A water-bound recreation destination for all ages, Salty Sam's Marina offers everything including power boat and kayak rentals, charter boats for fishing or sightseeing, unique gifts and souvenirs,...
[ Read More ]
Tip Top Isles Waterfront Resort & Marina
17863 San Carlos Blvd. Fort Myers Beach, FL 33931
Lagerhead Cycleboats
2500 Main Street Fort Myers Beach, FL 33931
Bay Water Exclusive Boat Club and Rentals
5124 Bonita Beach Road Bonita Springs, FL 34134
Moss Marina
450 Harbor Court Fort Myers Beach, FL 33931
Freedom Boat Club
2500 Main St. Fort Myers Beach, FL 33931
Adventure Water Sports
1160 Estero Blvd. Fort Myers Beach, FL 33931
Fish Tale Marina
7225 Estero Blvd. Fort Myers Beach, FL 33931
Snook Bight Marina
4765 Estero Blvd. Fort Myers Beach, FL 33931