Amusement & Entertainment
Try escaping an escape room, bowl a perfect score, visit the casino and more! The amusement and entertainment in Fort Myers Beach offer some extra fun to your getaway.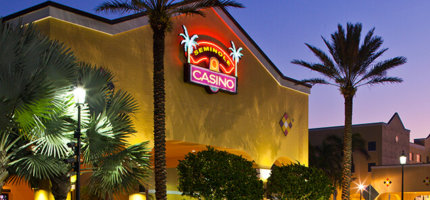 Seminole Casino Hotel Immokalee
506 South First St. Immokalee, FL 34142
There's no hotter spot in Southwest Florida than Seminole Casino Hotel in Immokalee. Come and stay in our hotel as a guest or come and visit. Here you'll find great entertainment and cuisine as...
[ Read More ]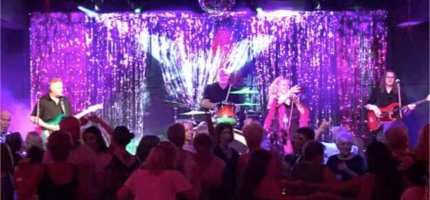 Cape Cabaret
4725 Vincennes Blvd. Cape Coral, FL 33903
CAPE CABARET DINNER THEATER is a beautiful upscale venue dedicated to dining, dancing, live music and comedy shows. We feature a complete dinner menu, two full bars, two large dining rooms with...
[ Read More ]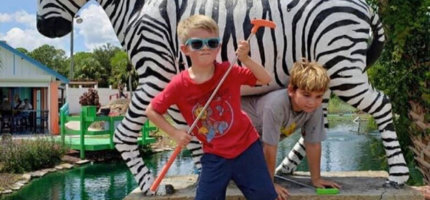 Gator Mike's Family Fun Park
35 NE Pine Island Road Cape Coral, FL 33909
Bring the whole family for a day of fun at Gator Mike's Family Fun Park. We've got so much here for you to enjoy including go-carts, mini golf, paintball, an arcade, ropes course and more! You can...
[ Read More ]
FastTrax Entertainment
17455 Summerlin Road Fort Myers, FL 33908
Fort Myers Beach Community Pool
2600 Oak Street Fort Myers Beach, FL 33931
Wild Ace Entertainment
Fort Myers Beach, FL 33931
Sun Splash Family Waterpark
400 Santa Barbara Blvd. Cape Coral, FL 33991
Railroad Museum of South Florida, Inc.
7330 Gladiolus Drive Fort Myers, FL 33909
Empire Entertainment & Photo Booths
18761 Spruce Dr. W. Fort Myers, FL 33967
Bay Oaks Recreation Center
2731 Oak Street Fort Myers Beach, FL 33931
Gulf Coast Slingshot Rentals
17741 San Carlos BLVD #10 Fort Myers Beach, FL 33731
FMB Theater
6425 Estero Blvd. Fort Myers Beach, FL 33931
Escape Room Adventures
12995 S. Cleveland Ave. Suite 217 Fort Myers, FL 33907