Ice Cream & Other Frozen Desserts
Cool off on a hot day at the beach with the refreshing taste of an ice cream treat. Whether you're a fan of chocolate, vanilla, or a custom creation, there's no shortage of topping available to decorate your tasty cone!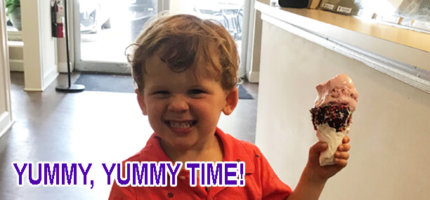 Truly Scrumptious
7205 Estero Blvd Fort Myers Beach, FL 33931
Sweet treats available from 7a-10p. Breakfast & Lunch daily 7a-3p. Over 30 ice cream flavors! Mimosas, Lavazza Espresso, coffees, teas, beer, wine & more. Truly Scrumptious gets great customer...
[ Read More ]
Royal Scoop
2307 Estero Blvd. Fort Myers Beach, FL 33931
The Goodz Inc.
1741 Estero Blvd. Fort Myers Beach, FL 33931
Wave of Vitality (Herbalife Nutrition Club International Distributor)
2801 Estero Blvd. Fort Myers Beach, FL 33931
Love Boat Ice Cream
16475 San Carlos Blvd Fort Myers, FL 33908