Fine Dining
Celebrate a night on the town or dine our for a special occasion at one of the exquisite fine dining establishments on Fort Myers Beach.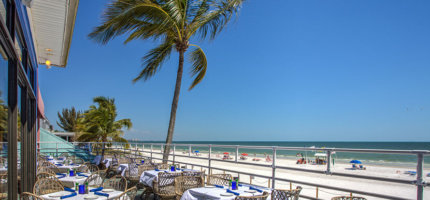 Fresh Catch Bistro
3040 Estero Blvd. Ft. Myers Beach, FL 33931
Indulge in a great bottle of wine, a fine bourbon or scotch and the best food and service on Fort Myers Beach. We at Fresh Catch Bistro work tirelessly to ensure your dining experience is simply the...
[ Read More ]
South Beach Grille
7205 Estero Blvd., #729 Fort Myers Beach, FL 33931
Chloe's Restaurant
2000 Estero Blvd. Fort Myers Beach, FL 33931
Bayfront Bistro LLC
4761 Estero Blvd. Fort Myers Beach, FL 33931
Island View Restaurant at the Lani Kai
1400 Estero Blvd. Fort Myers Beach, FL 33931