June 2022 Membership Luncheon At The Island's Pancake House
June 9, 2022 11:30 am
---
---
The Island's Pancake House
2801 Estero Blvd. Fort Myers Beach, FL 33931
---
It's Breakfast For Lunch This Month
Please join us for our June luncheon at The Island's Pancake House. Cost is $25 for FMB Chamber members and $35 for prospective members.
This Month's Speakers
Tami Holliday | Community Relations & Development Manager at Community Cooperative and Glenn Hornbuckle from Echo Hope Against Hunger.
Sponsored By Smiles With Care Dentistry
A beautiful, healthy smile gives you the confidence you need in today's hectic and demanding world. Our team at Smiles With Care Dentistry treat you in a comfortable, happy atmosphere.  We strive for excellence to keep your smile its brightest, your mouth its healthiest, and your overall well-being its best. We are family-oriented and cater to our Fort Myers Beach neighbors.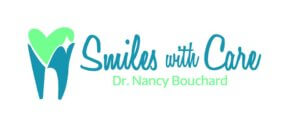 About The Island's Pancake House
A Fort Myers Beach tradition since 1977, The Island's Pancake House offers a reasonably priced menu and a family friendly environment.
Register for this Event