Live Music
There's no better feeling than listening to great live music while dining out or enjoying a few brews. Explore the establishments below for specific dates and times! Visit our Live Music page for schedules.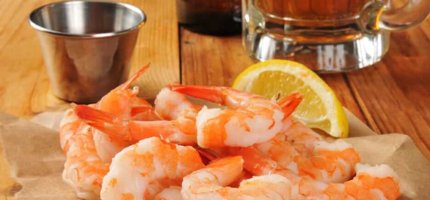 Original Shrimp Dock Bar & Grill
2200 Main St, Fort Myers Beach, FL 33931
Come and enjoy Florida gulf pink shrimp and a great waterfront view at the Original Shrimp Dock! We've also got other great menu items and live music!
Sabal Palm Beach Bar and Grill
1400 Estero Blvd. Fort Myers Beach, FL 33931
Dixie Fish Co.
714 Fishermans Wharf Fort Myers Beach, FL 33931
Salty Crab Bar & Grill
1154 Estero Blvd. Fort Myers Beach, FL 33931
PierSide Grill and Famous Blowfish Bar
1000 Estero Blvd. Fort Myers Beach, FL 33931
The Whale
1249 Estero Blvd. Fort Myers Beach, FL 33931
Coste Island Cuisine at DiamondHead Beach Resort
2000 Estero Blvd Fort Myers Beach, FL 33931
Parrot Key Caribbean Grill
2500 Main Street Fort Myers Beach, FL 33931
Casablanca Cafe
1400 Estero Blvd. Fort Myers Beach, FL 33931
Cabanas Beach Bar & Grille
2000 Estero Blvd. Fort Myers Beach, FL 33931
Bonita Bill's Waterfront Cafe
702 Fisherman's Wharf Fort Myers Beach, FL 33931
Nervous Nellie's
1131 First Street Fort Myers Beach, FL 33931
Doc Ford's Rum Bar & Grille
708 Fisherman's Wharf Fort Myers Beach, FL 33931
Tuckaway Cafe
2301 Estero Blvd Fort Myers Beach, FL 33931
Outrigger Tiki Bar & Deckside Cafe
6200 Estero Blvd. Fort Myers Beach, FL 33931
Matanzas on the Bay
414 Crescent St. Fort Myers Beach, FL 33931
Sun Deck Restaurant
1400 Estero Blvd. Fort Myers Beach, FL 33931
Smokin' Oyster Brewery
340 Old San Carlos Blvd. Fort Myers Beach, FL 33931
Pinchers Beach Bar & Grill
6890 Estero Blvd Fort Myers Beach, FL 33931
Pete's Time Out
1005 Estero Blvd Fort Myers Beach, FL 33931
Yucatan Beach Stand Bar and Grill
250 Old San Carlos Blvd. Fort Myers Beach, FL 33931
Kava Culture
17979 San Carlos Blvd. Fort Myers Beach, FL 33931
Mango Rita's
1021 Estero Blvd. Unit A. Fort Myers Beach, FL 33931
Island View Restaurant at the Lani Kai
1400 Estero Blvd. Fort Myers Beach, FL 33931
Oliver's Place
7205 Estero Blvd. #10 Fort Myers Beach, FL 33931
La Ola Surfside Restaurant
1035 Estero Blvd Unit #3 Fort Myers Beach, FL 33931
Plaka Restaurant
1001 Estero Blvd. Fort Myers Beach, FL 33931
Lighthouse Tiki Bar & Grill
1051 5th Avenue Fort Myers Beach, FL 33931
Cape Cabaret
4725 Vincennes Blvd. Cape Coral, FL 33903
Shuckers at the Gulfshore & The Cottage Bar
1250 Estero Blvd. Fort Myers Beach, FL 33931
The Island Cow
2163 Periwinkle Way Sanibel, FL 33957
Felipe's Mexican Taqueria
320 Old Carlos Blvd. Suite 2146 Fort Myers Beach, FL 33931
The Beach Bar
1668 I Street Fort Myers Beach, FL 33931
Sunset Beach Tropical Grill
1028 Estero Blvd. Fort Myers Beach, FL 33931