Free Wi-Fi
Take care of business or check to see what's going on in the world. The places below pride themselves in offering Free Wi-fi to residents and visitors.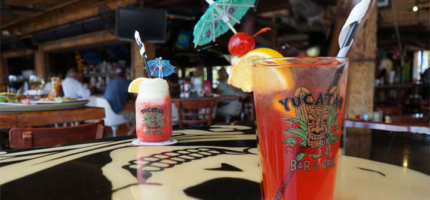 Yucatan Beach Stand Bar and Grill
250 Old San Carlos Blvd. Fort Myers Beach, FL 33931
Enjoy the carefree island spirit, tasty food, live music every night, and the coldest beer on Fort Myers Beach, 365 days of the year. Savor the breeze from the open-air indoor dining room or dine al...
[ Read More ]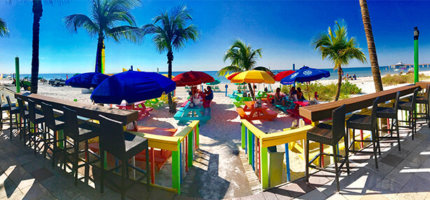 Salty Crab Bar & Grill
1154 Estero Blvd. Fort Myers Beach, FL 33931
Home of the famous Rum Bucket! Located directly on the beach, it's the perfect place to grab some great food, a cold beer, all while digging your toes in the sand. With a fresh new look, and a killer...
[ Read More ]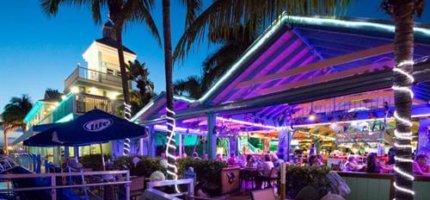 Parrot Key Caribbean Grill
2500 Main Street Fort Myers Beach, FL 33931
Voted Best Waterfront Dining since 2005 by the News-Press readers poll, Parrot Key is still the area's best kept secret. The festive décor and casual ambiance evokes a feeling of various exotic...
[ Read More ]
Bayfront Bistro LLC
4761 Estero Blvd. Fort Myers Beach, FL 33931
Tuckaway Cafe
2301 Estero Blvd Fort Myers Beach, FL 33931
Matanzas on the Bay
414 Crescent St. Fort Myers Beach, FL 33931
Island View Restaurant at the Lani Kai
1400 Estero Blvd. Fort Myers Beach, FL 33931
Casablanca Cafe
1400 Estero Blvd. Fort Myers Beach, FL 33931
Rib City Grill
11561 Majestic Blvd Fort Myers, FL 33908
Sabal Palm Beach Bar and Grill
1400 Estero Blvd. Fort Myers Beach, FL 33931