The Financial Wellness Club For Busy Moms Is Taste of the Beach Front Gate Sponsor
April 29, 2022
•
Services
Meet The Financial Wellness Club at The Taste Front Gate!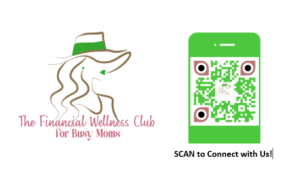 The FMB Chamber is pleased to announce that The Financial Wellness Club for Busy Moms will be the Front Gate sponsor for the 26th Annual Taste of the Beach! The sponsorship comes with this package of benefits:
Your logo or banner hung by the front gate.

20 food tickets & admission for 2 people.

Your logo listed on FMBCC weekly Chamber Chatter for May 2022.

A special post on the Chamber website naming your sponsorship and linking to your website.

Your logo on the Taste of the Beach website with a link to your business website.
If you are interested in sponsoring the Taste of the Beach please contact [email protected] or 239-454-7500.
About The Financial Wellness Club For Busy Moms
The Financial Wellness Club helps busy moms implement strategies to relieve money stress, live a healthier financial life, and increase cash flow without sacrificing more time and energy away from priorities and family.
Here's to your financial wellness!