Sea Racer Tours Brings Back Sunset Cruises
February 3, 2020
•
Play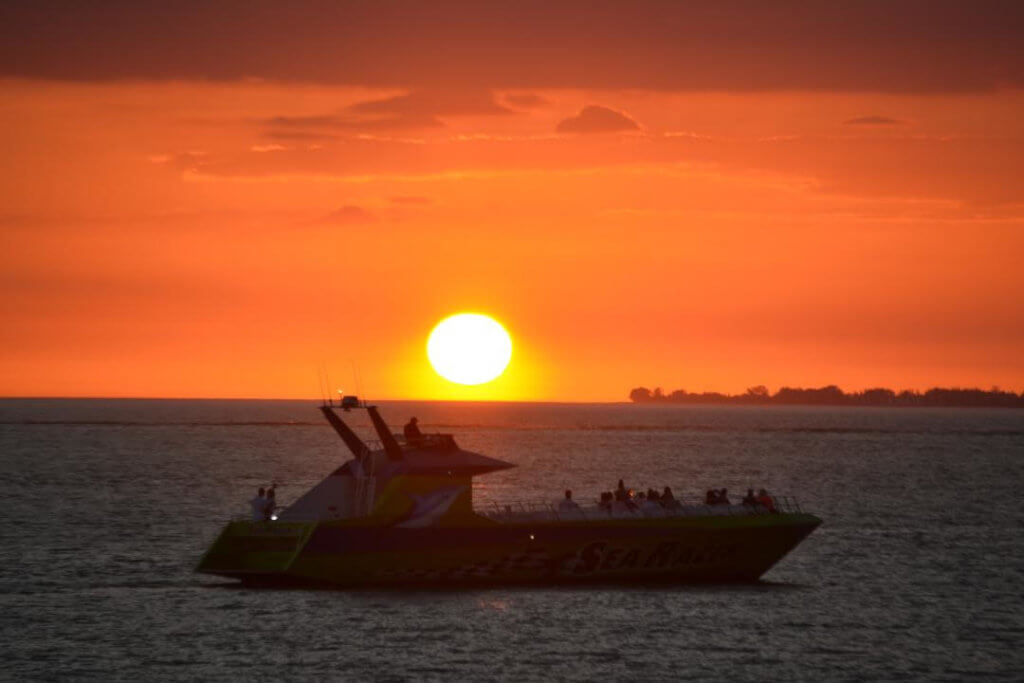 Fort Myers Beach tour seekers have something new to be thrilled about. Sea Racer Tours has not only brought back their sunset cruise but now offers a sightseeing cruise of the back bay area of Estero Island. Both cruises are open to people of all ages, in addition to the company's long-standing dolphin watch cruise.
"We used to offer a sunset cruise in 2019 and decided to bring it back now that we're seeing more demand," says Andy Syska, co-owner Sea Racer Tours. "Our guests are free to bring their own happy hour beverages and snacks in a soft sided cooler and enjoy the spectacular sunsets we get on the beach!"
While the dolphin-watch and sunset cruises are approximately 90 minutes long, the owners felt it was important to offer a 45 minute sightseeing cruise to those who prefer to take it slow and enjoy the sites. This is a narrated tour with opportunities to see wildlife without going fast and where guests can walk around taking pictures of the surrounding scenery.
"Although our boat is capable of high speeds, it doesn't make sharp turns, we don't do 360's, and our guests don't have to be harnessed in their seats," Syska added. "It's a very comfortable ride, even in choppy seas because it's so big and sits high over the water. Our sightseeing tour is perfect for those who want a shorter tour and to take it easy."