Fort Myers Beach Fire Department conducting training at Margaritaville Development Complex Buildings
July 16, 2021
•
Daily Update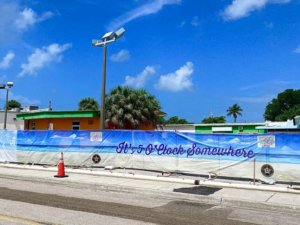 The Fort Myers Beach Fire Department will conduct training evolutions at the buildings on the Margaritaville development complex. The training will focus on firefighting skill sets and will use theatre smoke to simulate fire situations. The training will include participation from our neighboring fire service partners in order to improve upon multi-jurisdictional incident response to best service the Fort Myers Beach Community.
The Fort Myers Beach Fire Department would like to thank the Margaritaville developers – TPI Hospitality, Tom Torgerson and John Dammermann – for providing this training opportunity to improve our emergency response services.
Please feel free to contact our administrative office with any questions, at (239) 590-4200.